Buy 5 Get 1 Free - Buy 10 Get 2 Free!
Taste that fulfills your wildest cravings!
Handcrafted - Small Batch
Smoked Beef Jerky
Handcrafted
Smoked Beef Jerky
Thick Cut * Bold Taste
Naturally Smoked * NEVER Dehydrated!
Thick Cut * Bold Taste
Naturally Smoked &
NEVER Dehydrated!
100% Money Back
GUARANTEE!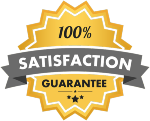 Why Buy Bucking Bull Jerky?
Eating jerky doesn't have to taste like you're chewing rawhide, right?!
Take the bull by the horns and taste the difference!
"This might just be the BEST beef jerky we've ever had! The flavours are amazing and unique and you can taste the quality of the beef. Also, the texture is so tender and not like your traditional "rubber" experience, you definitely won't get a sore jaw from chewing. Highly recommend!!."
"You can taste the quality"
Jenny Tomczyk
"My husband and I had the pleasure of trying this yesterday, oh man it was delicious beyond all words. I can't remember ever having beef jerky this delicious, ever in my life. And it's gluten free!!"
"delicious beyond words"
Lindsay Macinnis
"This jerky is to die for! I had some sweet and spicy bourbon along with some peppered. Let me tell you this jerky is made to perfection! I was out on the lake with some friends and had to fight over the last piece, literally!"
"the jerky is to die for"
Leo Aresta
"The best Jerky I have ever tasted. I would say if you love jerky give this a try I loved it. So much flavour, so good 10/10"
"best jerky I've ever had"
EH Chris
"Great company owned and operated by great local people, this jerky is so good I picked some up for a camping trip and it barely made it out of the driveway! my personal favourite is the tropical fusion, but you CAN NOT go wrong with any of them."
"great for camping"
Cameron Mackay